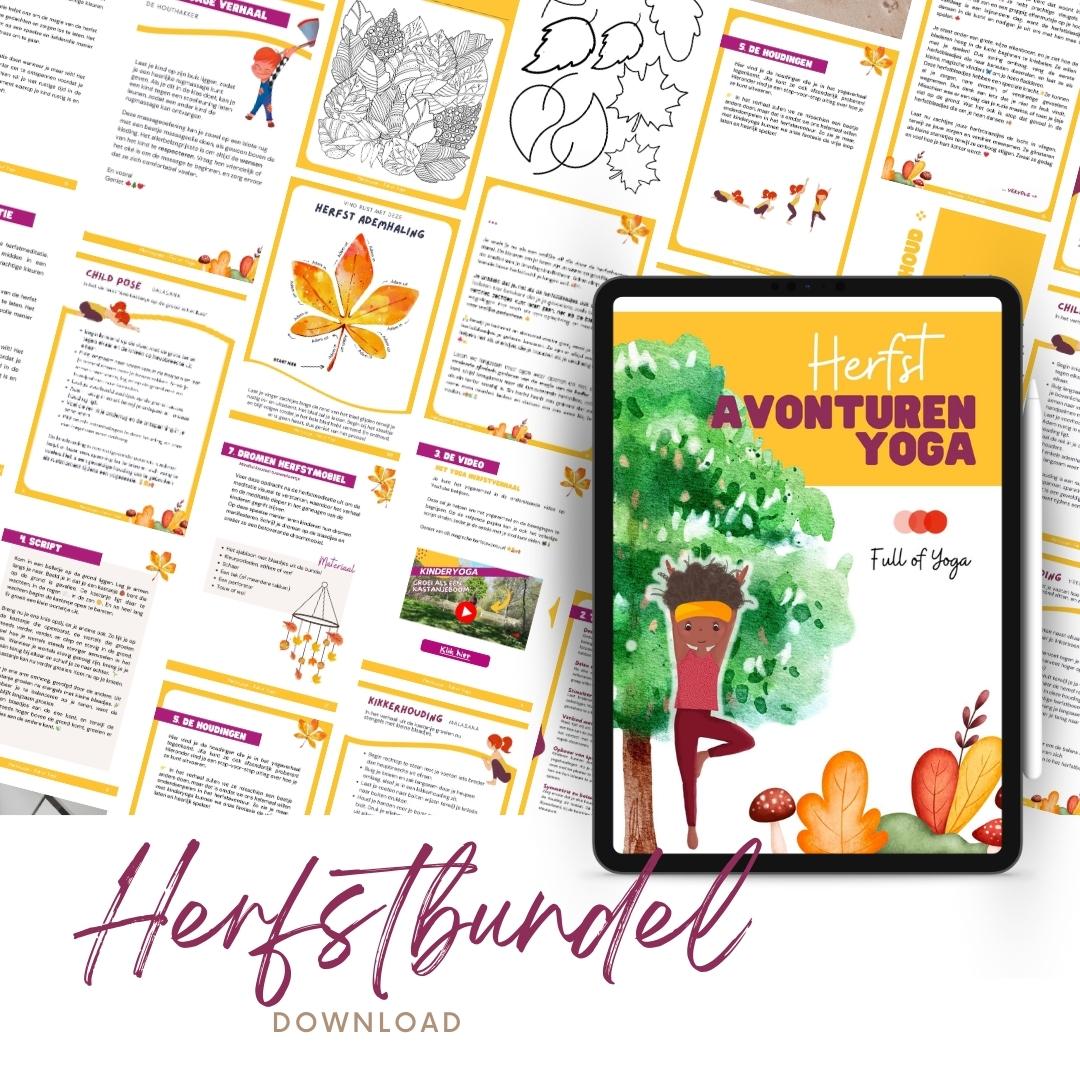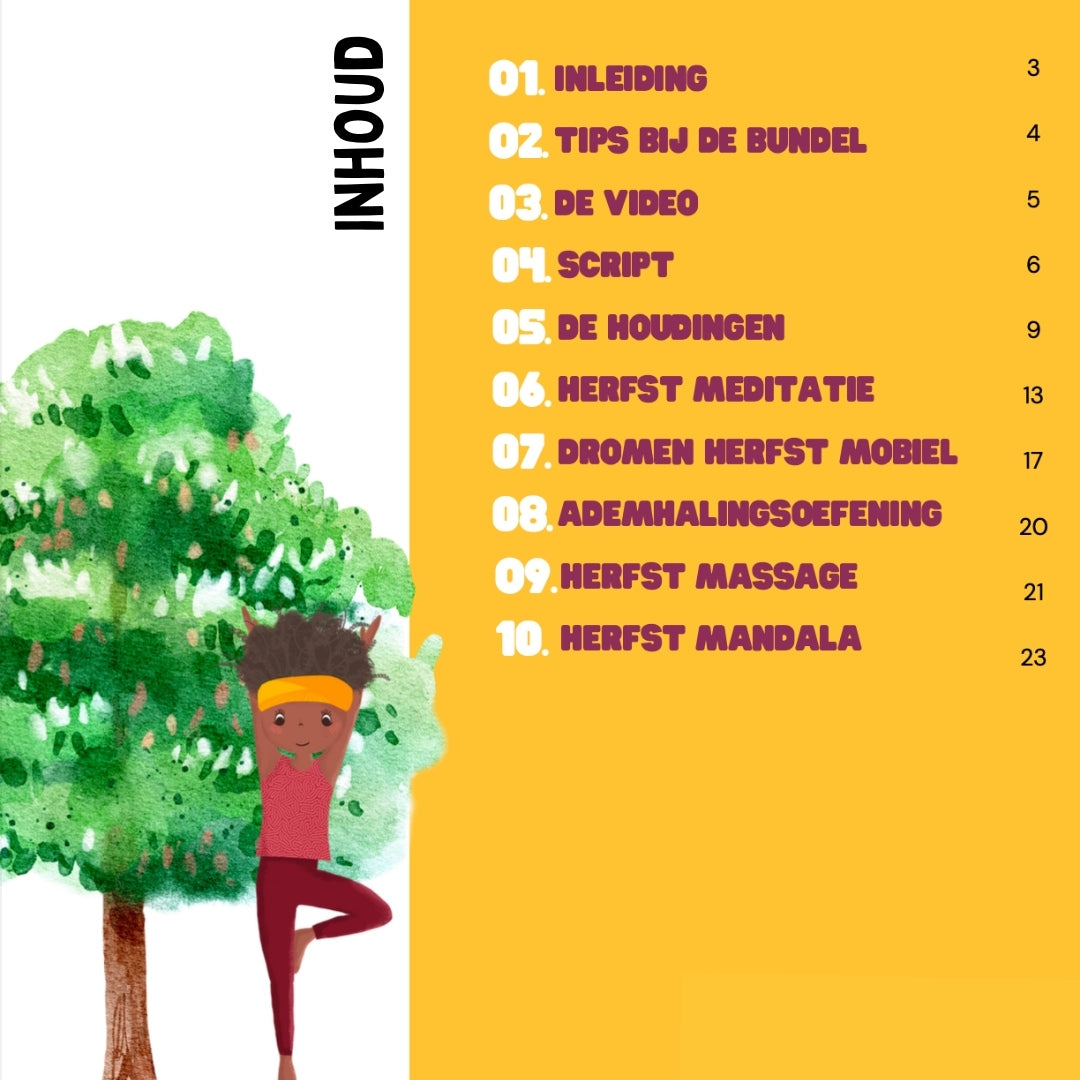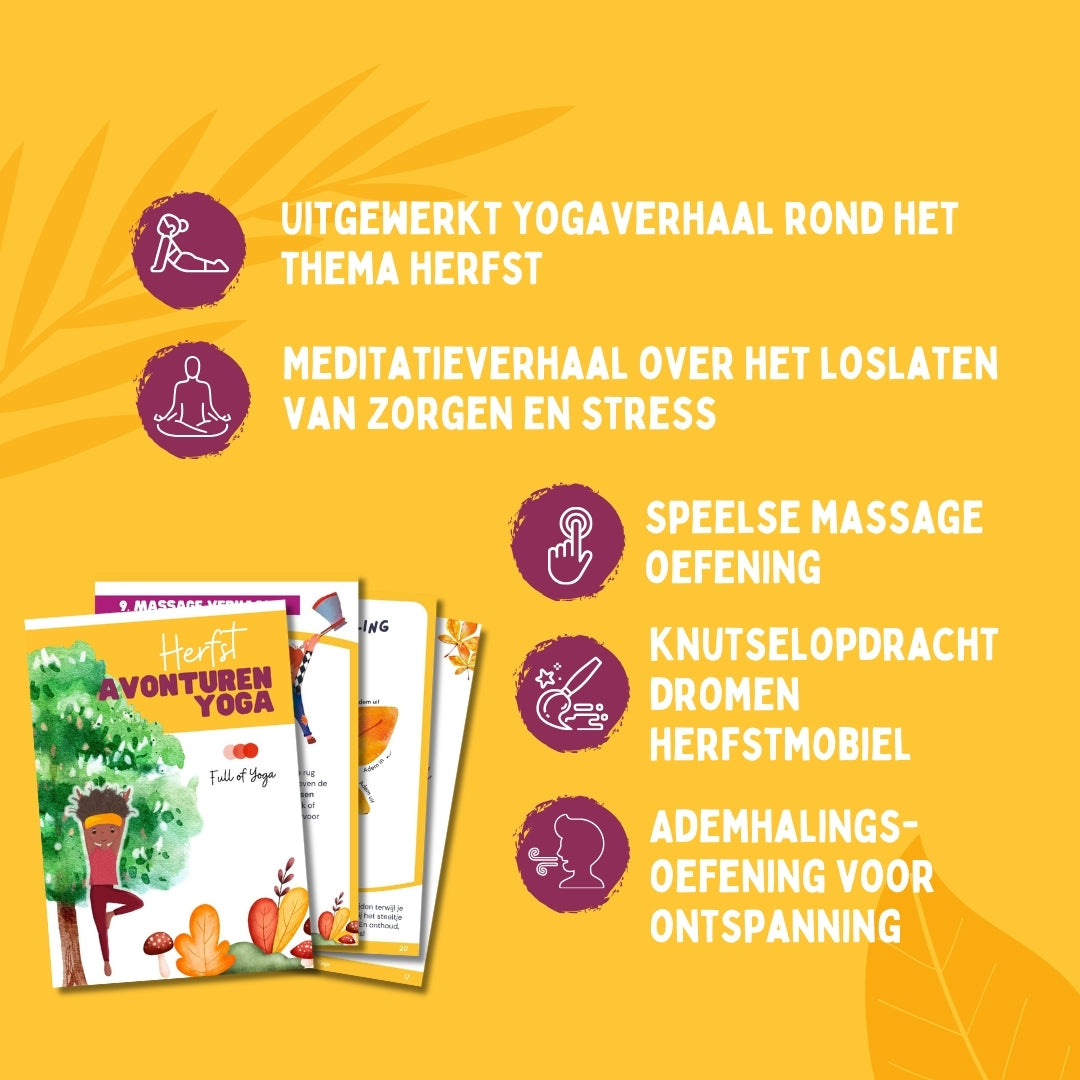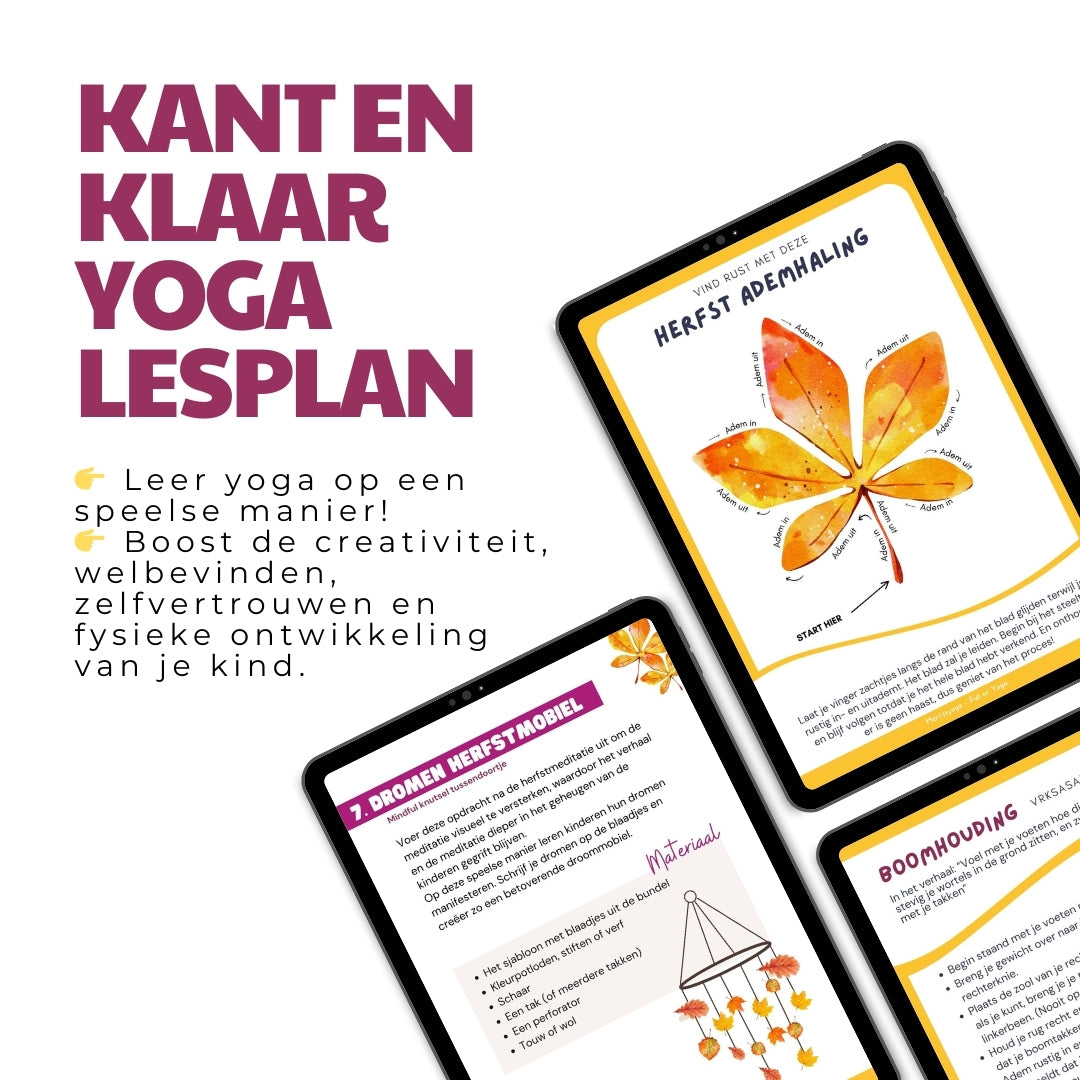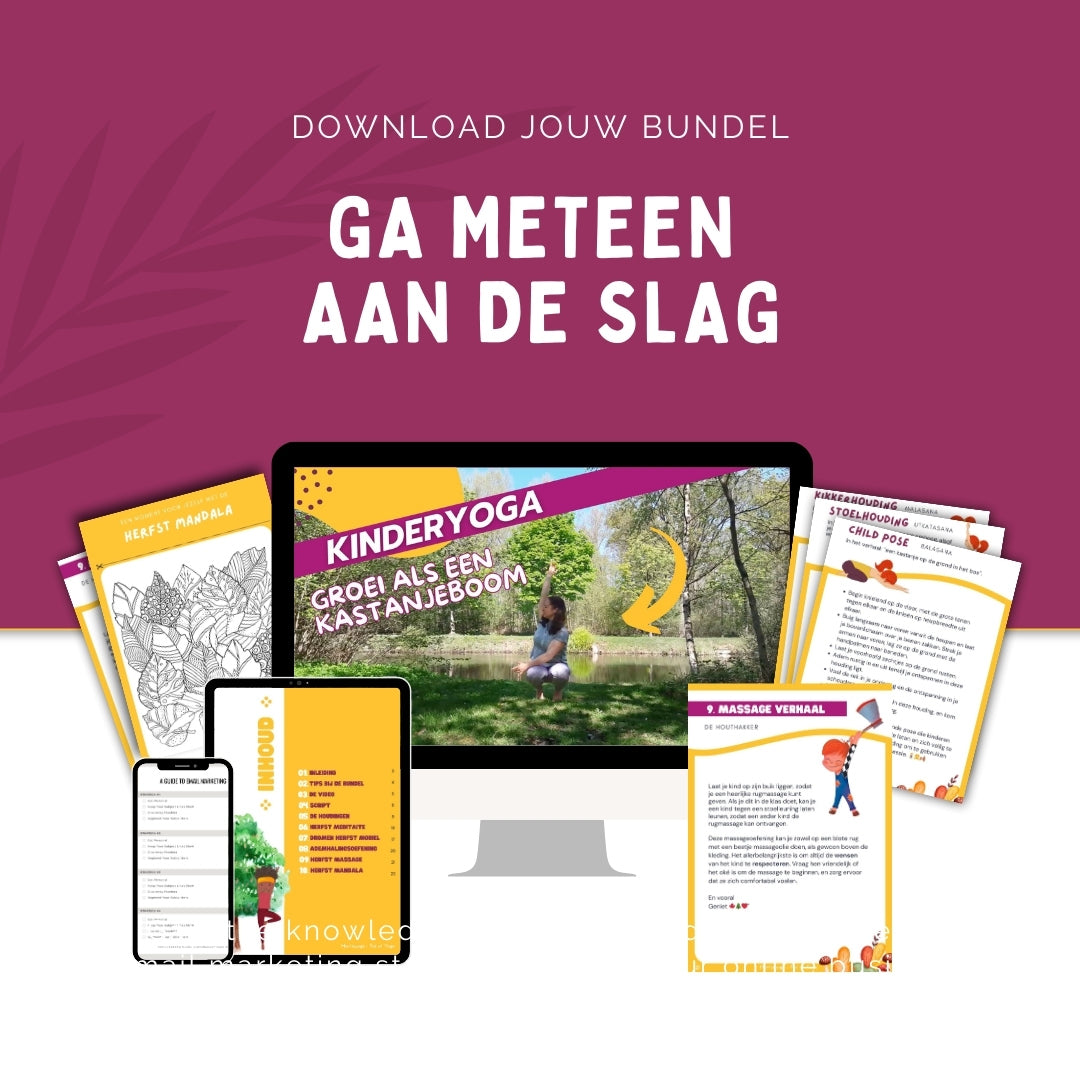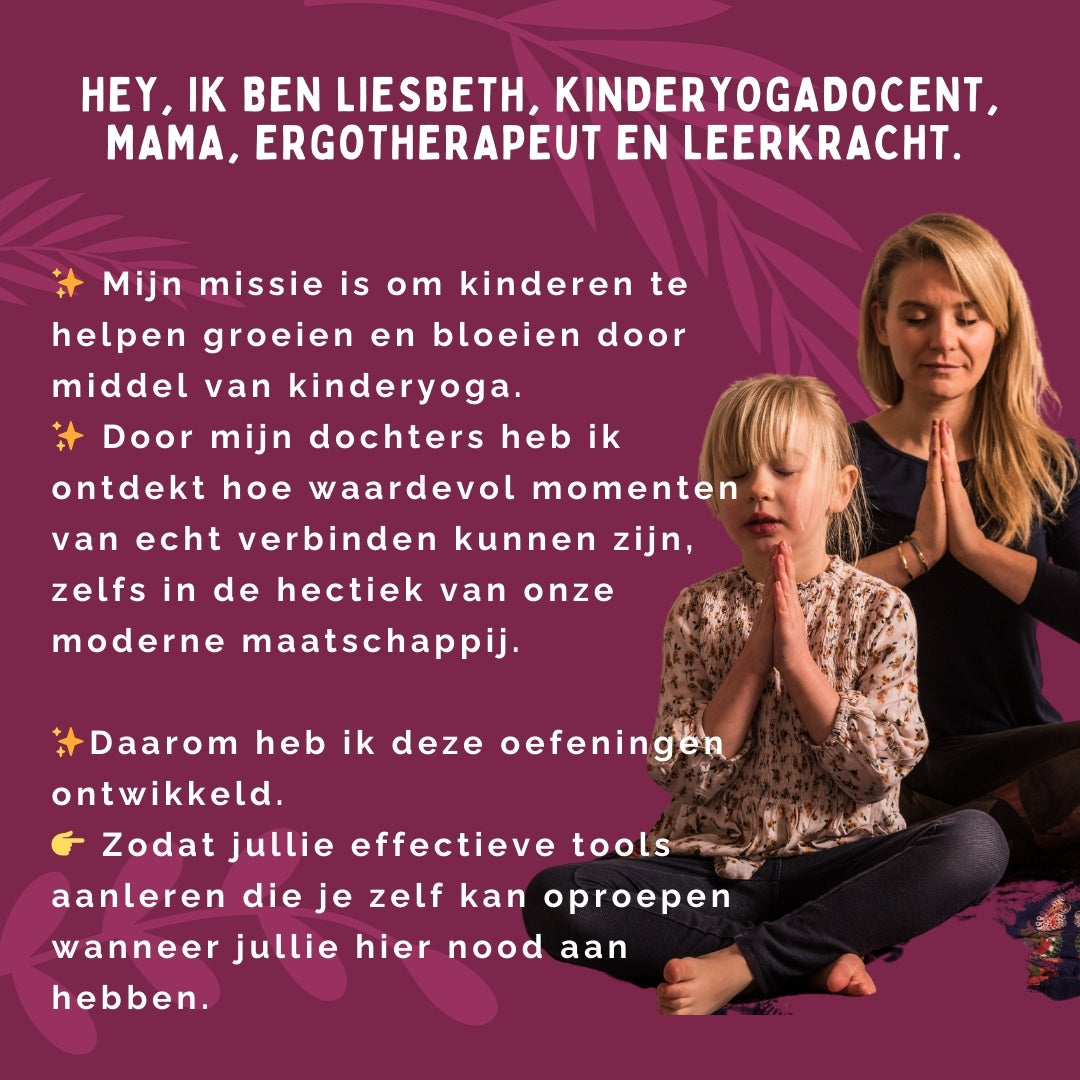 Autumn Adventures: Children's Yoga and Meditation bundle - download
Discover our "Autumn yoga adventure bundle.
In this bundle we take you and your child through a complete yoga class around the theme of autumn.
Immerse yourself in a yoga story, dream along in a meditation, craft your dream mobile, enjoy a wonderful massage... All around the theme of autumn.
In this bundle you will find:

- Enchanting yoga story with yoga poses.
- Meditation story about letting go of worries and stress.
- Craft assignment to write dreams on autumn leaves and make a beautiful dream mobile.
- Breathing exercise with leaves for relaxation.
- Playful massage exercise where children imagine they are chopping wood in the autumn forest.
- Colorful autumn mandala to stimulate creativity.
For children from 4 years old.

Parents 👉

Build a deeper emotional bond with your child.
Connect with your child, even when time is short.
Replace screen time with fun, physical and emotional activities.
Easily integrate daily routines that promote your children's emotional well-being.
Overcome your child's resistance to doing yoga and breathing exercises by making them playful and fun.
Teachers and other professionals 👉

Reduce stress and anxiety in the classroom and create a positive learning environment.
Apply new working methods to help children deal with the challenges of modern education.