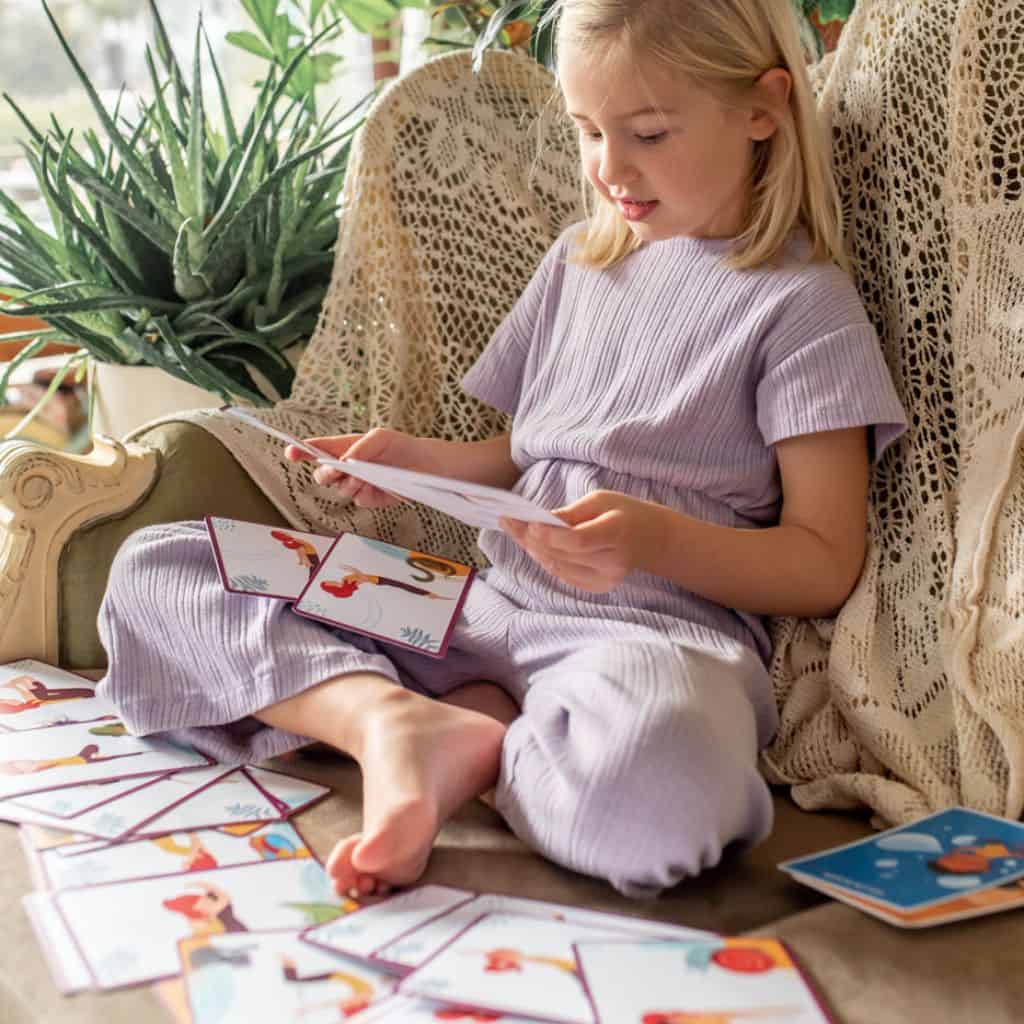 Welkom bij Full of Yoga
Verbinden, samen groeien met yoga.
Met Full of Yoga willen wij kinderen tools bieden om veerkrachtig en zelfzeker in hun schoenen te staan. Tools waar ze ook later de vruchten zullen van plukken.
With Full of yoga we want to offer children tools to be resilient and self-confident. Tools that will also benefit them later on.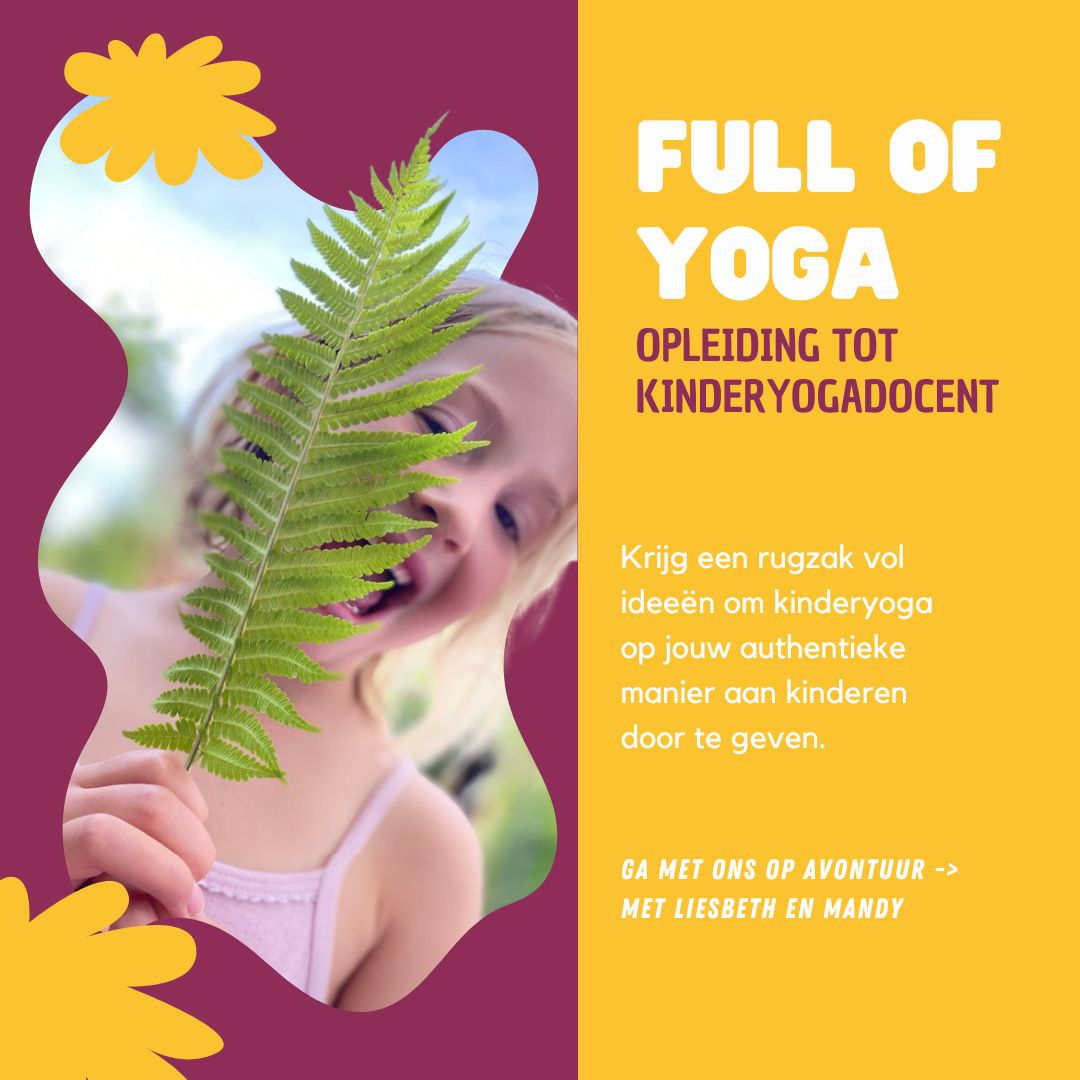 Opleiding tot kinderyogadocent
Heb jij er altijd al van gedroomd om kinderyoga docent te worden?
En zo kinderen te laten bloeien en groeien in hun eigen kunnen, hun eigen passie?
Binnenkort kan je deelnemen aan onze eigen opleiding tot kinderyoga docent.
Plaats je op de wachtlijst en krijg als eerste alle info.
Plaats je op de wachtlijst
"The material from Full of yoga offers a great way to do a connecting activity with your child."
Also discover our yoga puzzle - A puzzle that makes you move!
Regular price
€49,00 EUR
Sale price
€37,00 EUR
Unit price
per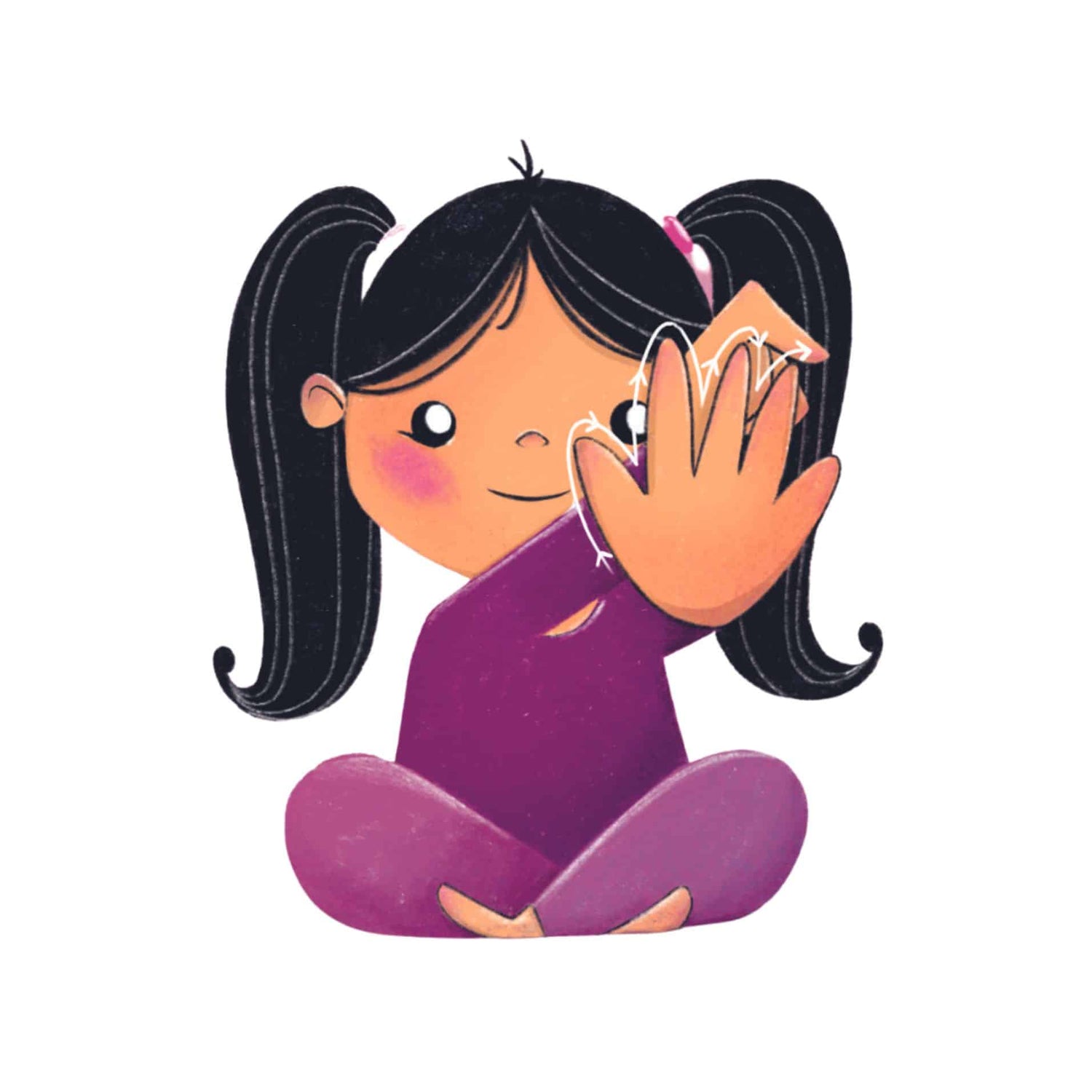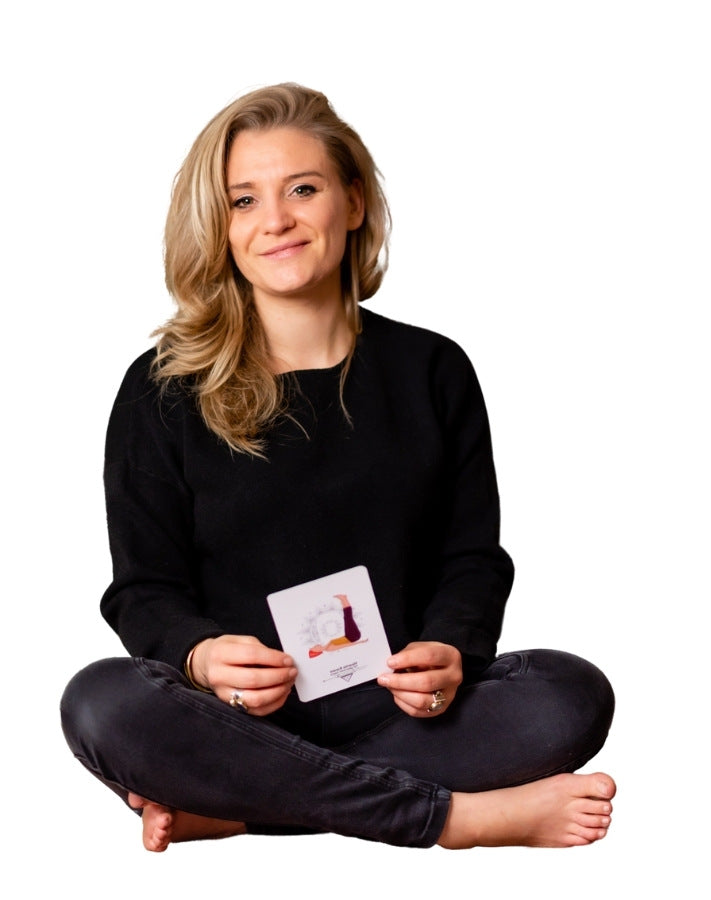 Meet Liesbeth
Hi, I'm Lisbeth. From my experience as a teacher, occupational therapist, yoga teacher and mom, I developed and illustrated these yoga card sets.
From that experience I also saw the need for movement in children and I also felt that beautiful connection between yoga and my classes and therapies.
Would you like to know from which passion the products originated?
Read my story